Plastic Injection Molding Jobs at Molding Dynamics: A Stable Industry with Room to Grow
Plastic parts are in broad demand across a wide variety of industries, and injection molders play a critical role in filling this need. We are all familiar with how commonplace plastic parts are in consumer products. They also play a critical role in enabling higher-performance designs in industries like aerospace and automotive: any metal component that can be reliably replaced with plastic offers an opportunity for lower weight and higher performance. As the industry grows, there will continue to be a variety of job opportunities across different injection molding roles. We cover some of the most important below.
Injection Molding Job Types
The categories below show the many different types of jobs necessary for success at an injection molding facility. While there may be some overlap in the responsibilities outlined below, these descriptions provide a good illustration of how a team fits together.
Manufacturing and Assembly Operations Jobs
Production floor workers play a critical role in ensuring that processes are properly executed to deliver a quality product to customers. These roles are available with limited experience and can be a great way to begin building your skills in the injection molding industry. These jobs can be a great fit for those looking for an entry-level position, individuals who like to move frequently, and individuals who are ready to work hard but struggling to find rewarding traditional employment.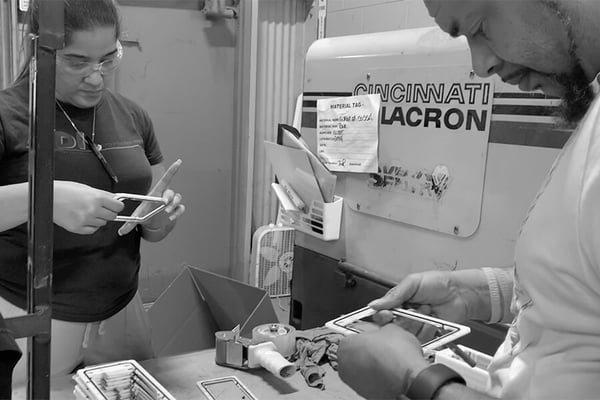 Production Workers: contribute to various workflows throughout the injection molding process, such as packaging products, operating machinery, and performing quality checks
Assembly Workers: responsible for assembling finished products by executing work instructions, performing quality checks, and ensuring that the products meet customer specifications
Press Operator: sets up and operates injection molding machines to produce plastic products according to customer specifications
Mold Setter: installs and removes molds from injection molding machines, adjusts machine settings, and performs various maintenance tasks
Who Should Apply For These Jobs?
You are ready to work hard in a clean, safe manufacturing environment.
You are willing to learn and interested in developing highly marketable injection molding industry skills.
You are interested in learning about equipment, processes, and the fundamentals of molding quality plastic components.
Technical Operations and Quality Control Jobs
These roles require more technical knowledge and experience. They provide an opportunity to take a greater leadership role in helping maximize efficiency and cost-effectiveness.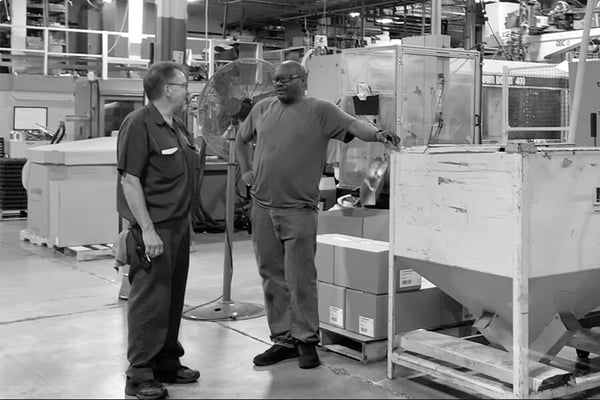 Who should apply for these jobs?
You have some knowledge of plastic injection molding and are ready to take the next step in your career.
You are ready to take proactive responsibility for managing the manufacturing process, finding opportunities for operational improvement, and ensuring quality results for the end customer.
You are interested in continuously learning to help develop your own skills while keeping abreast of new technologies and process developments in injection molding.
Injection Molding Jobs at Molding Dynamics
At Molding Dynamics, we are seeing a strong market for our services, with a busy shop floor and a strong customer base for the foreseeable future. We are positioned to grow, and employment here is a great opportunity to grow with us.

This is not a dirty, mundane, or dead-end factory job. Working at Molding Dynamics means a chance to learn new skills and build a career in a clean, dynamic manufacturing facility. If you have the drive, a can-do attitude, and a willingness to learn, Molding Dynamics can offer a long-term career path with the chance to do just about anything related to plastic injection molding.
Benefits of Working at Molding Dynamics
Competitive pay and benefits plus paid vacations and holidays.
We offer the unique combination of a growing company with a family atmosphere, and our values reflect this fact. This is a team where people care about doing good work, and about each other.
Our company is rooted in a culture of loyalty, mutual respect, and dedication to delivering a quality product.
Our strong company helps protect long-term job security and opens up new roles as we expand our team. We believe in promoting from within, and employees who show up, provide quality work, and contribute to our culture will have opportunities for advancement.
Many of our roles do not have formal education requirements, and we are open to candidates with non-traditional job backgrounds. We believe in learning on the job and working your way up, and we support that belief with a commitment to training and developing our new hires.
With demand growth for plastic products in many different industries appearing set to be strong for years to come, now is a great time to start your injection molding career. All of the jobs listed above can offer stable employment, future advancement, and the opportunity to join a workplace with a real family atmosphere.
Interested in an injection molding job? See our current job openings.